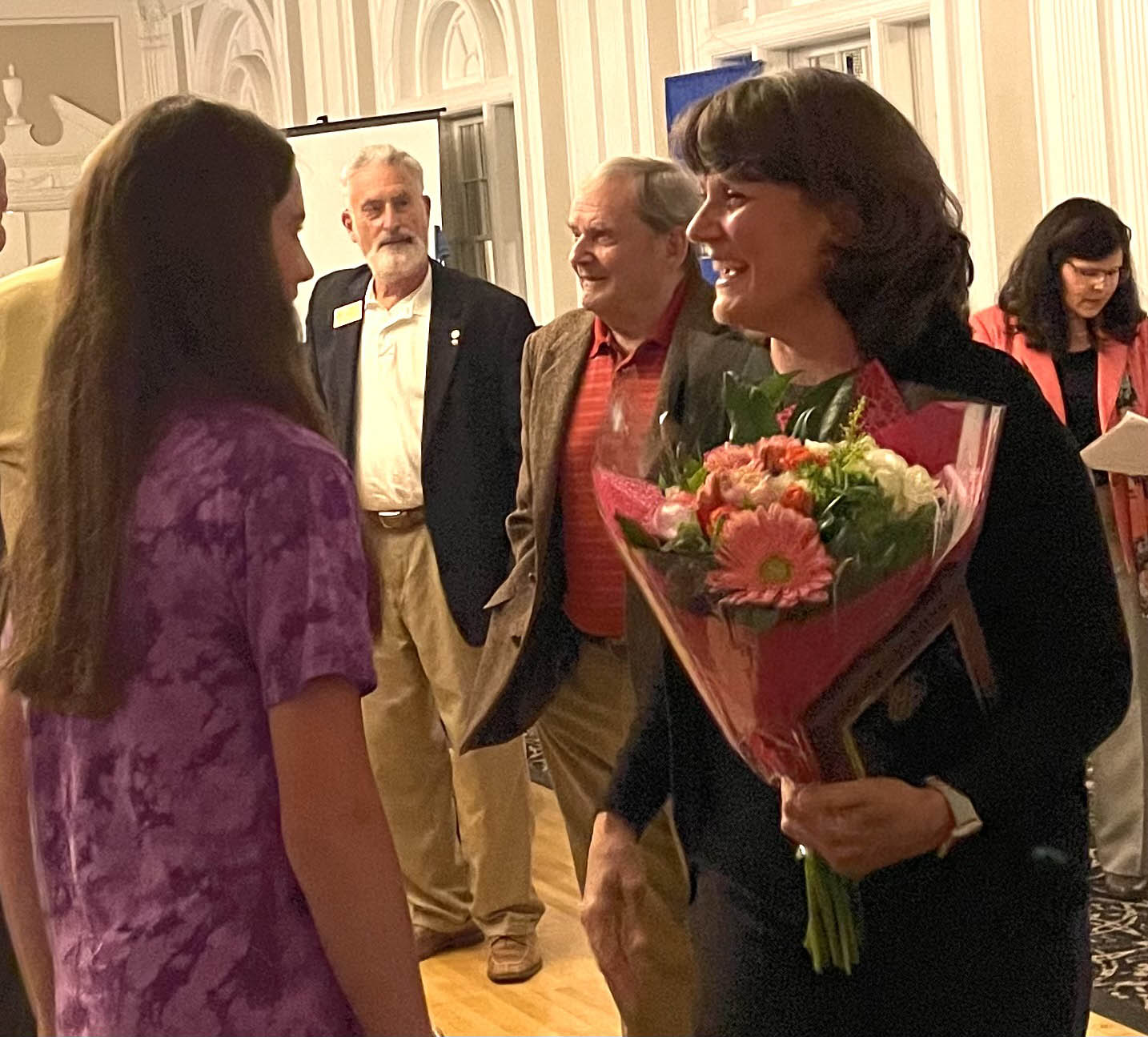 20 Jun

Citizen of the Year 2022

The Glens Falls Rotary Club has selected Crandall Park Beautification Committee President Elizabeth Little Hogan as this year's Citizen of the Year! Elizabeth was presented with the award at a surprise ceremony following the rotary club's June meeting at which she had been invited to give a presentation on the park's new disc golf course.

Dozens of friends and family members were on hand for the surprise presentation, slipping into the meeting room at the Queensbury Hotel as the regular meeting concluded. In making the presentation, GF Rotary Club President Kathy Grasmeder thanked Elizabeth for "making the community better with her tireless efforts.

"Elizabeth exemplifies service above self, which is a Rotary motto," said Grasmeder, specifically mentioning Elizabeth's leadership of the CPBC, noting that most of her recent work improving the park was carried out during the pandemic "for the benefit of all of us." Under Elizabeth's leadership, the park has installed a splash pad, pollinator garden, exercise circuit, and a new court complex that includes tennis, pickleball, and basketball courts.

An attorney at Fitzgerald, Morris, Baker, Firth in Glens Falls, Elizabeth also serves on the Crandall Library Board of Trustees and the Advisory Committee of the World Awareness Children's Museum. She is a former member of the St. Mary's – St. Alphonsus Regional Catholic School Board and also volunteers at St. Mary's parish.

Congratulations, Elizabeth, from all of us who have the pleasure of working with you!